Meet Our Team
Anthony Wych, CEO
Welcome to the office of A Wych Tax & Accounting LLC, dba Shaw & Associates.  My name is Anthony Wych, CEO.  I am a seasoned tax preparer with over 20 years of experience.  I have worked exclusively in public accounting and have found my niche.    I have had the privilege of owning this firm, formerly Shaw and Associates,  since 2022.  I am excited to continue to build upon our established relationships while developing new ones and grow the company over the next few years. In 2001, my family and I moved here from Iowa.  We raised our three boys in Fort Collins, and we love all that Colorado has to offer.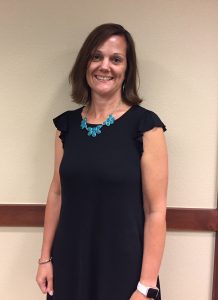 Marcy Palm, Tax Senior
Marcy Palm has a passion for working with business owners and individuals. She enjoys learning about clients' specific situations and helping them turn complex tax and accounting questions into understandable answers. She believes in empowering others with the tools to make more informed decisions. Her 20+ years of accounting experience in various industries has given her a strong basis from which to work.
Marcy's previous corporate accounting experience included working in Financial Reporting for Circuit City Stores, Inc. and as a Senior Auditor and Business Analyst for Marriott International, Inc. In 2001, she decided to leave the East Coast and its big cities behind to relocate to Fort Collins and pursue other interests. Since then she has held various positions including bookkeeping, public accounting, and tax. She has worked for Shaw & Associates since 2005, where she is now the Accounting Manager. Her duties include tax preparation, tax planning, higher-level bookkeeping, client training, and many other functions.
In her free time, Marcy enjoys almost any kind of outdoor activity including skiing, hiking, camping, and running; trying to keep up with her two energetic kids; spending time with her husband, Dave; and traveling.


Susan Graham, CPA
Susan Graham brings a wide range of accounting and tax experience to the Shaw & Associates team. She has over 15 years of experience in various aspects of accounting, has worked in both public accounting and private industry, and enjoys helping individuals and small business owners with complex accounting and tax issues. Susan joined Shaw & Associates in January 2011 as a Senior Accountant and became an immediate asset by providing quality tax services to clients.
Susan has been a Certified Public Accountant since 2003. She spent the first five years of her accounting career with a Fort Collins CPA firm, first as Staff Accountant, then as Tax Supervisor. Her job duties included tax return preparation and review, auditing, payroll, and small-business training and consulting. In 2004, she accepted a position as the Accounting Manager for a local real estate development and venture capital business, which she held for over six years.
Susan enjoys spending her free time entertaining family and friends with her husband, Seth and her sons, Oscar and Gus. She also enjoys watching her alma mater Kansas State University play football and basketball. Other interests include reading, music, and cooking.


Kevin Shaw, CPA
Kevin knows that taxes, accounting, and financial planning can be intimidating and confusing. His extensive experience has given him the knowledge to manage nearly every financial situation and his positive attitude and enthusiasm for his work are instrumental in tackling each client's unique circumstances in a personalized way.
Kevin is a Certified Public Accountant and former owner of Shaw & Associates. He has been a practicing CPA since May 1983. The first eight years of his career were spent with the international accounting firm KPMG, where he attained the level of Senior Manager. He left KPMG in 1992 to become Chief Financial Officer for Nevada Bob's Pro Shops, Inc. and in 1994 became Corporate Controller for Hilton Hotels, Inc.
In 1997, Kevin and his family made a lifestyle change and moved to Fort Collins, CO where Kevin began his own accounting firm. Shaw & Associates has grown steadily since, from Kevin preparing individual income tax returns in his home office to a full-service Fort Collins accounting firm specializing in taxation, business accounting, and financial planning.
Kevin is also a proud, dedicated community advocate. Since moving to Fort Collins, he has supported groups such as the Boys & Girls Clubs of Larimer County, the Food Bank for Larimer County, OpenStage Theatre & Company, Realities for Children Charities and the Fort Collins Chamber of Commerce — among others. He has also served on the City of Fort Collins Economic Advisory Committee. Between managing his firm and civic engagements, Kevin enjoys spending time with his family and practicing his swing on the golf course.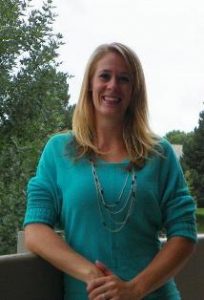 Cassy Moorhead, Staff Accountant
When most of our clients think of Shaw & Associates' bookkeeping services, they think of Cassy Moorhead. Cassy assists a variety of our business clients with duties such as daily bookkeeping, tax reporting, training, and business and financial analysis. She is a genuine people person and has a high level of enthusiasm for providing the quality professional service for which we pride ourselves.
Cassy's career began at the largest pediatric office in Northern Colorado, The Fort Collins Youth Clinic. There she excelled at coordinating with many busy doctors and nurses while providing personalized customer service to each and every patient.
As a Colorado native, she loves the mountains and the beauty that Colorado has to offer. She values spending time with her family and watching her daughter Cora grow up. In her free time, she enjoys snowboarding, playing soccer, or reading.

Kelly Deligio PMP, DASM, Data Manager
Kelly has a management background with over 20 years in the high-tech industry. Most recently, she was a successful business owner of a specialty retail sporting goods brick-and-mortar store here in Fort Collins. Ultimately, the business closed in 2021 due to supply chain issues from the major brands stemming from the ongoing pandemic.
Transitioning from business owner to Office Manager for Shaw and Associates, Kelly is excited to join the team to be able to continue her career growth in business while serving the Northern Colorado community.